If you're a beer lover living in Vista, California, you're likely familiar with the thriving craft beer scene in the area. With so many great breweries to choose from, it can be tough to pick a favorite, but if you ask locals, Helia Beer Company is sure to come up in the conversation. In this article, we'll explore why Helia Beer is considered the best brewery in Vista.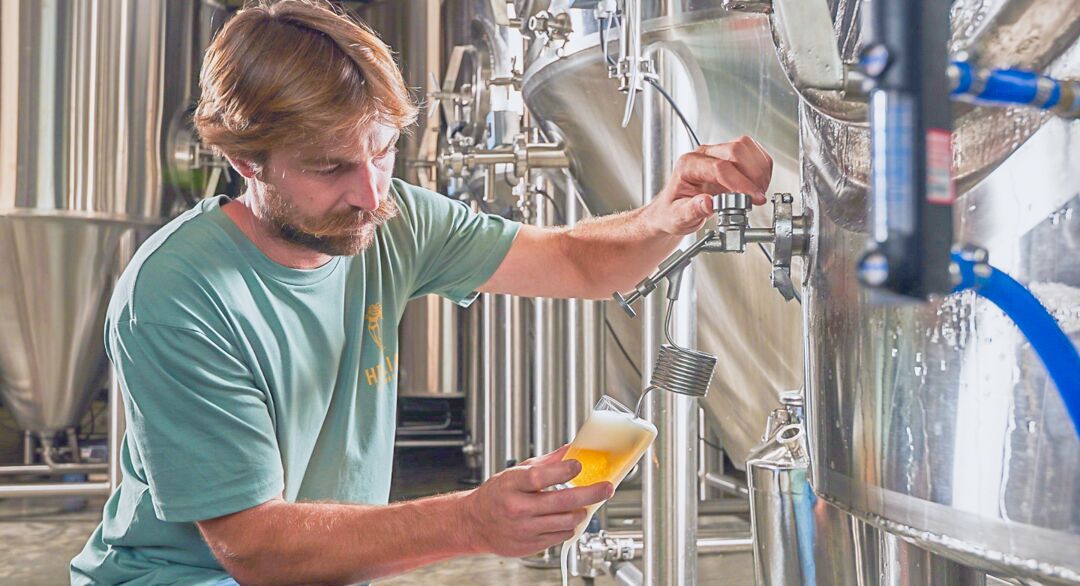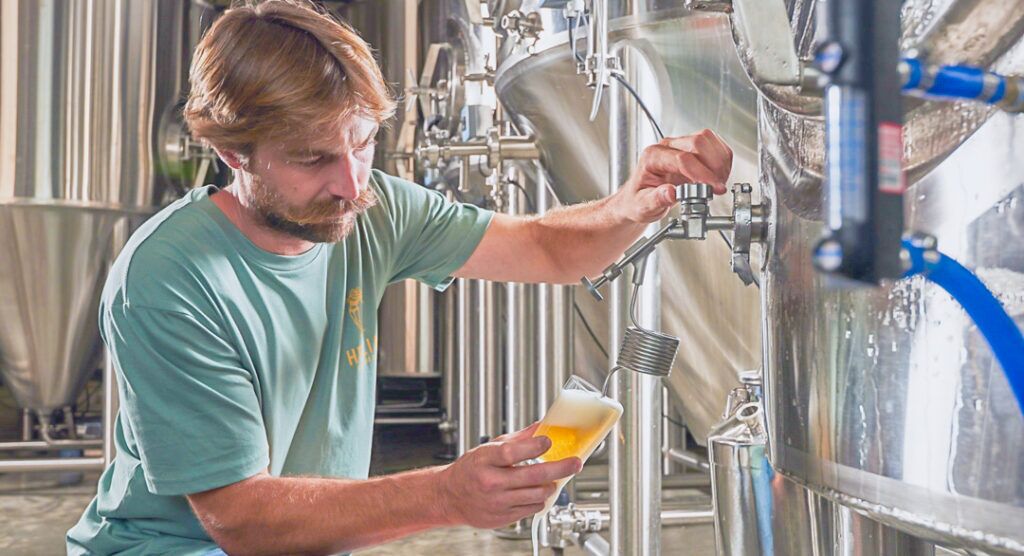 Beer Quality
First and foremost, the quality of the beer at Helia Beer Company is exceptional. Founded by Kelby, Helia's brewing process is rooted in a passion for the craft, and they use only the highest quality ingredients to create their unique and flavorful beers.
Helia Beer's flagship beer is the Vista Cruiser IPA, which features a blend of hops that gives it a crisp, refreshing taste that's perfect for any occasion. Additionally, their rotating tap list always includes something new and exciting, ensuring that you'll never get bored with their selection.
Plus, they even source locally often to create new and innovative craft beers!
Brewery Atmosphere
But Helia Beer is more than just great beer. The brewery also boasts a welcoming atmosphere that's perfect for beer enthusiasts and casual drinkers alike.
The taproom is a comfortable and spacious place to enjoy a cold beer, with ample seating both indoors and out. They even offer games like ping pong and cornhole to keep you entertained while you sip on your drink.
Not in the mood for games or activities? Numerous seating locations and fire pits are spread throughout the venue to add to the ambiance. Not to mention the staff is friendly and knowledgeable, always willing to answer any questions you may have about the brewing process or the beer itself.
Ingredients Sourced Locally
One of the standout features of Helia Beer Company is their commitment to sustainability.
Helia strives to reduce their environmental impact through various initiatives to run their brewery and use locally sourced ingredients whenever possible.
Their dedication to sustainability is a testament to their values and sets them apart from other breweries in the area.
Community & Events
In addition to offering a great selection of beer, a welcoming atmosphere, and a commitment to sustainability, Helia Beer also plays an active role in the Vista community.
They frequently host events and fundraisers to support local charities and causes.
Helia Brewery is more than just a place to grab a cold beer.
Best Brewery In Vista California
Helia Beer Company is the best brewery in Vista, California for many reasons.
From their exceptional beer to their commitment to sustainability and community involvement, they truly stand out in a crowded field.
If you're looking for a place to enjoy a great beer and connect with others who share your passion, Helia Beer is definitely worth a visit.
Come Visit The BEST Brewery in Vista California Today!
Born & Raised in Leucadia. Brewing the Dream in Vista, CA.
1250 Keystone Way – Vista, CA 92081